How often do you get a chance to fit some engines to a genuine WWII aircraft ?
In my case, probably just once - and today was it. Having worked on-and-off on Mosquito FB.VI TA122 at the Mossie Museum for almost exactly ten years, I just couldn't miss the opportunity to be part of the team today when the time finally came to fit the two Rolls Royce Merlin 25s - the first time this airframe has seen a pair of engines for over half-a-Century.
Last Sunday was spent steamcleaning the engines and lining up their cradles ready for the 'lift' today....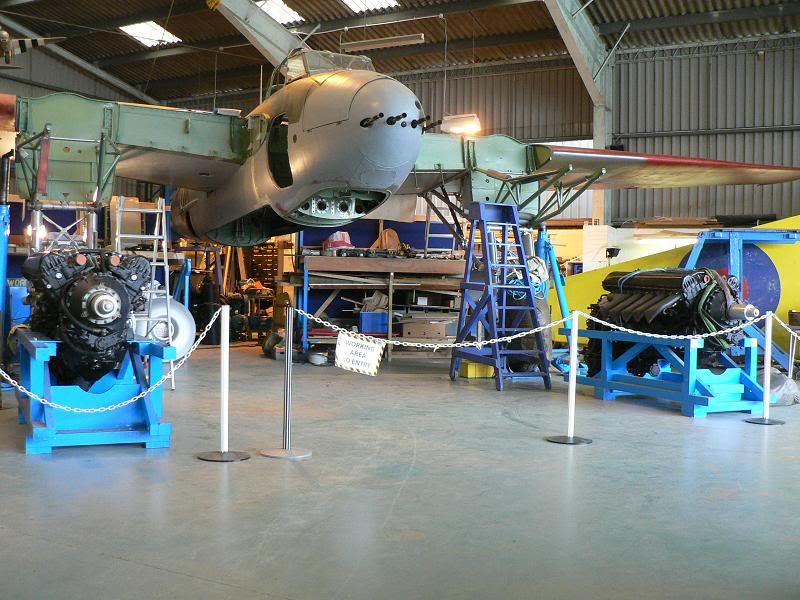 The team assembled early : exactly on time, the local farmer arrived with his telehandler and we were ready to go. On the right is former 139 and 627 Squadron Mosquito Navigator Reg Davey, who especially wanted to see this....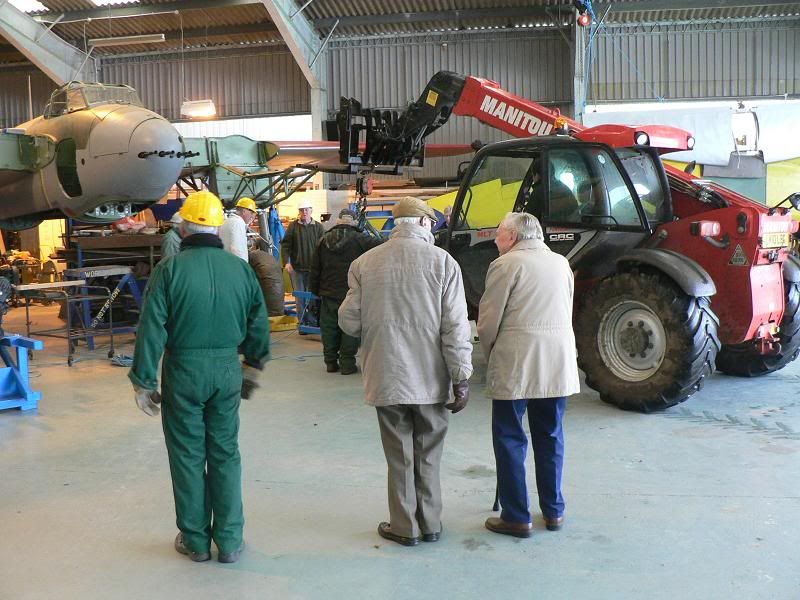 Up goes the port Merlin.....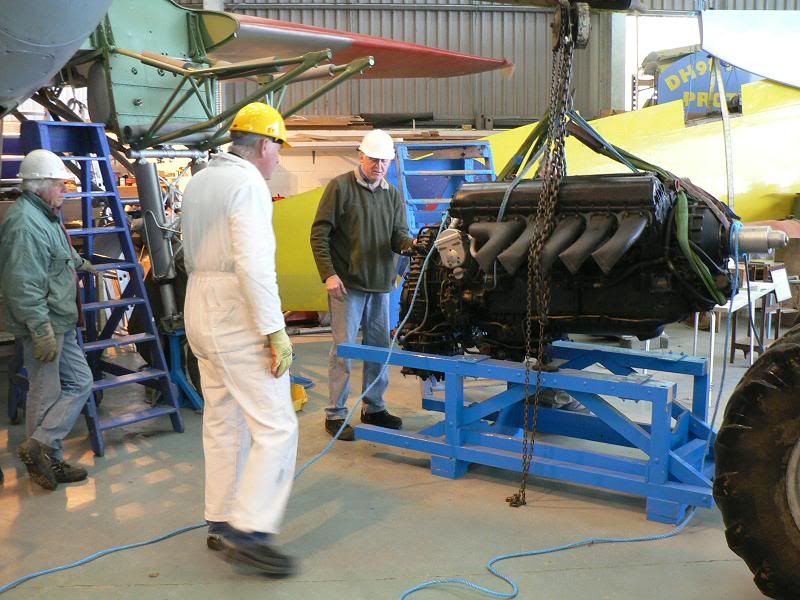 And, thanks to the careful thought and pre-planning of Project Managers Bob Glasby and Gerry Mears, the fit was near-perfect first time.....
We all wondered if the other engine would be 'sticky, but no, it went on even more smoothly than the first....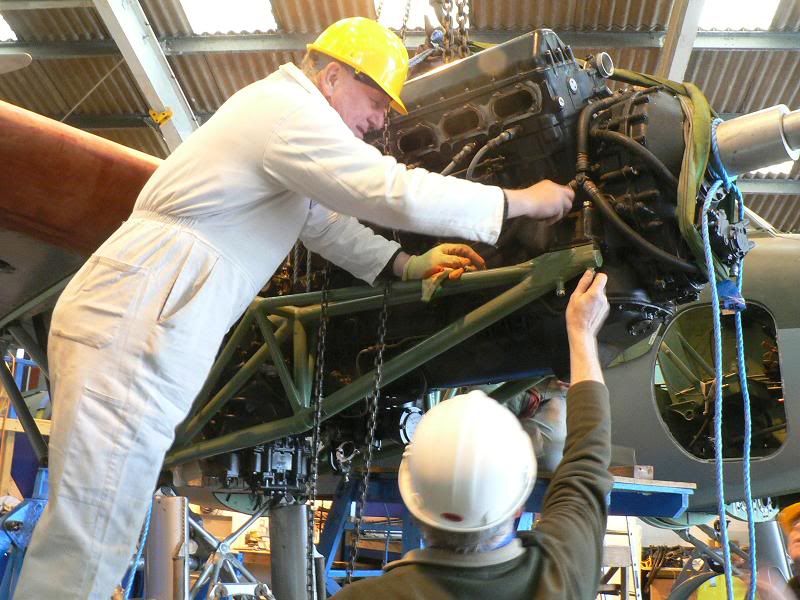 And there they are, both engines securely in place. Smiles all round !
For me, it was well worth taking a day of Annual leave to be involved - even though I all did was to haul on the blue ropes to stop the half-ton Merlins bumping into anything !
And I
still
have to wonder how those engines seem to be just mounted on a few tubes and bolts, perched on the edge of a wooden wing......