OK, we've had a big fuss here with the Royal Jubilee. As usual with a British Holiday Weekend, the weather has been horrible and the road traffic has been a nightmare.
My wife and I decided to spend the weekend in the very historic town of Rye, on Romney Marsh in Kent. I don't really 'do' public Royal events, but Mrs B asked what celebrations were happening in Rye. I looked at the website - usual things, fetes, charity runs, garden parties, and...............
a
display by the Battle of Britain Memorial Flight !
I couldn't quite believe the coincidence, and neither could Mrs B......
On arrival in the town, the local Press seemed excited.....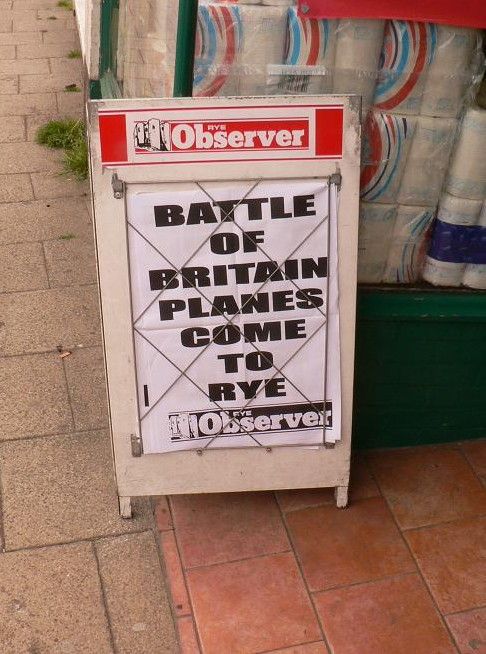 The aircraft were due to arrive at 16:00 on Saturday with best viewing 'on the Town Quay'. Now, I've seen the BBMF many times, and of course airshow regulations prevent flying directly over crowds. At airshows, I'm used to seeing the same old side-on views. So I sat down with the map and figured that the actual display would take place over the open expanse of Romney Marsh. Or so I hoped......
So, come Saturday and we walked out under cloudy skies onto the very lonely marsh and selected our spot. Just the two of us by an old gate. We could see a small crowd up on the church tower, and at 16:10 a familiar shape appeared....
We were treated to an almost-overhead display by the BBMF's MkIX Spitfire......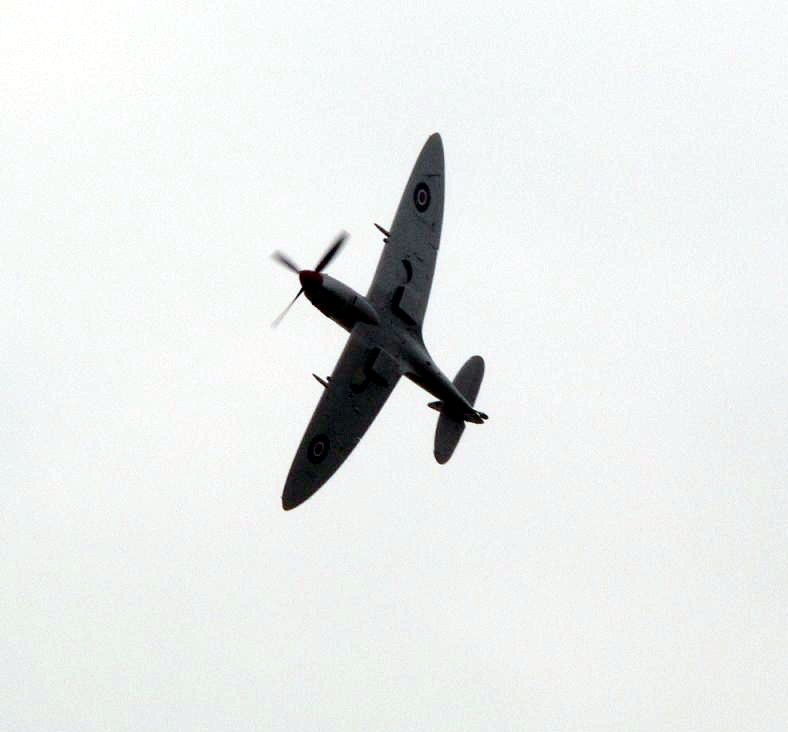 The Lancaster and Hurricane displayed on the other sides of the town. Maybe my great theory had backfired.......the Lancaster disappeared and then headed for us out of a dramatically-breaking sky....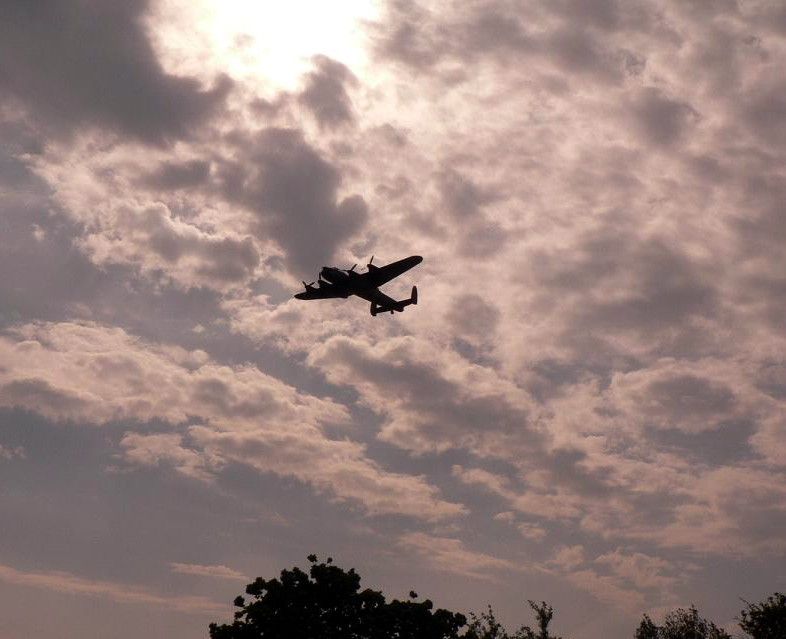 This was more like it ! For the next ten minutes, we were treated to a wondeful 'private' airshow, almost directly overhead. My camera doesn't have a mega-lens and I actually had trouble avoiding the aircraft 'over-filling' the viewfinder as it roared back and forth.....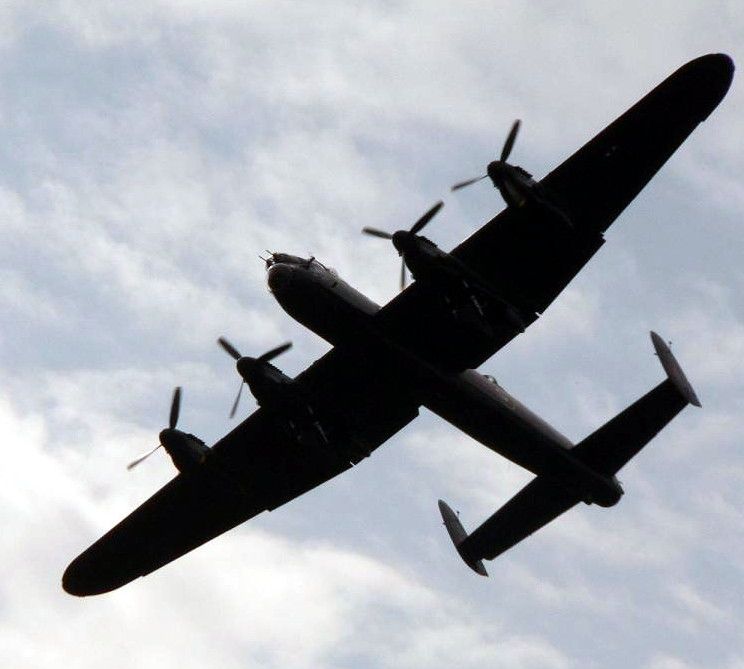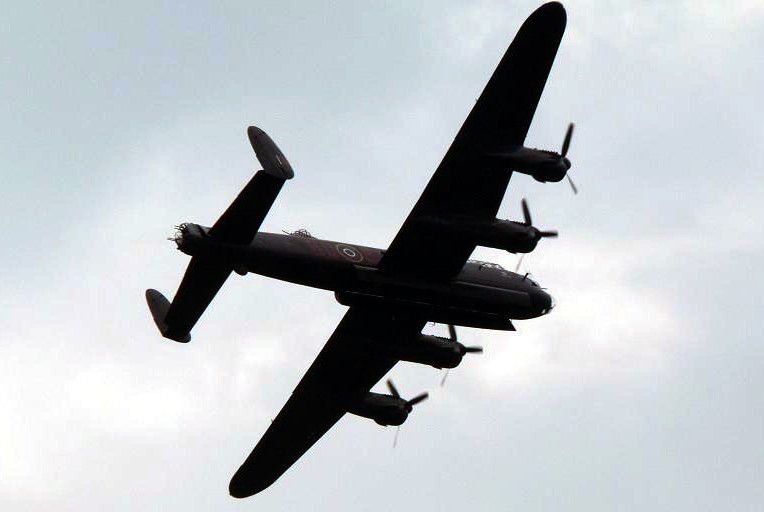 Our 'unofficial' viewing point gave us views which you can't get at airshows, such as these head- and tail-on shots, gear down and bomb-doors open....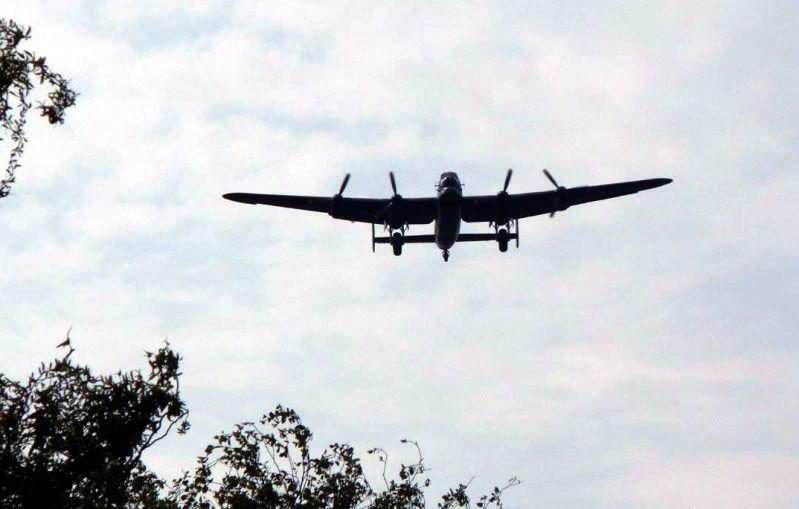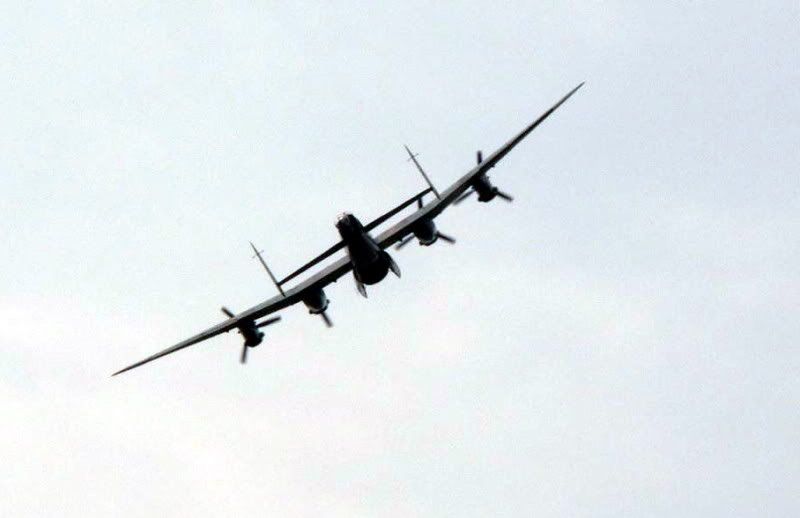 And, for a finale, the Lancaster seemed almost to line up on us, approaching directly overhead......
I swung the camera up, but it really was far too close......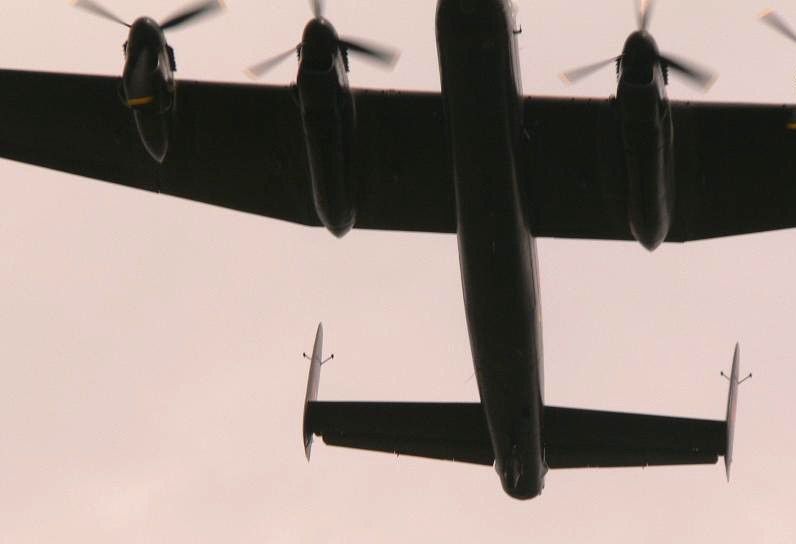 The blast of 48 Merlin cylinders going right overhead that low was simply
amazing.
And away they went.......
http://i23.photobuck...12/Rye12040.jpg
My wife was grinning broadly, and all I could say was :
'Bl**dy marvellous !'
And it didn't cost us a thing........