Old Forum hands may remember my finding an unidentified piece of alloy at the site of Rattlesden Airfield ( 447th BG ) over a year ago.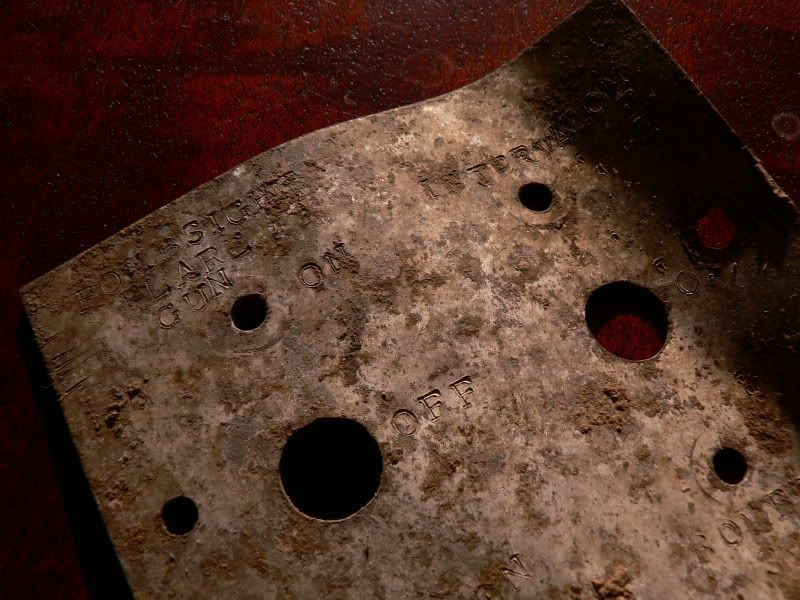 I spent ages hunting down every photo of a B-17 bomb-aimers position and controls, convinced that it had something to do with the bomb-release. With no success, I'd given up. Browsing through another book today - there is the answer. The radio operator on a B-17 was responsible for the on-board strike camera which recorded the fall of the bombs. This had two settings, 'salvo' if the bombs were released simultaneously, or 'intervalometer' if the bombs were spaced.
This little panel, located in the radio-operators compartment, was fitted with lights to warn him when the camera was in operation.
Mystery solved. It's just that, as so often with any kind of research, time, patience - and chance - is needed.