My trip to France at the weekend gave me the opportunity to detour slightly for a visit to my favourite WWII relic - the Tiger I at Vimoutiers.
The only Tiger I to remain in situ on its battlefield, this machine - a late-production
Ausf E
with steel wheels, chassis number 251 113 - is believed to have belonged to schwere SS-Panzer Abteilung 102 and was commanded by SS-Unterscharfuhrer Reisske. The edge of the 'Falaise Pocket' is just over the ridge to the East.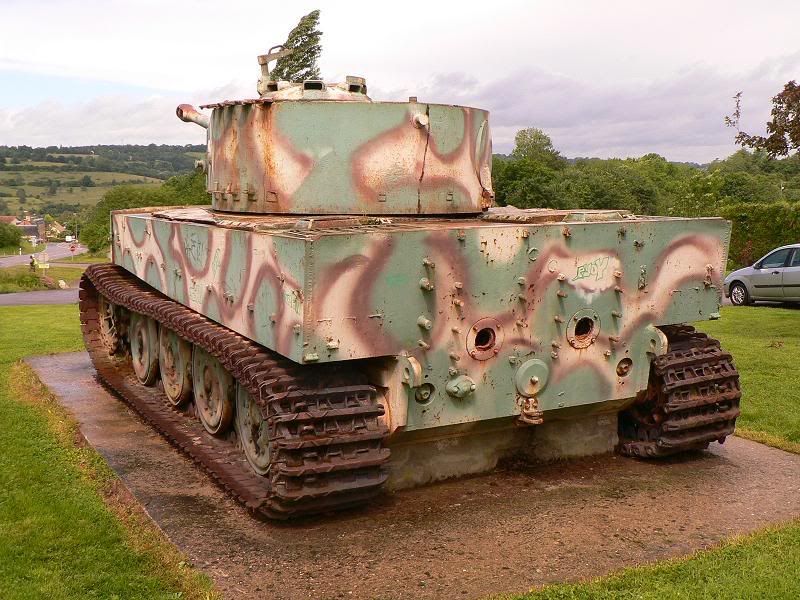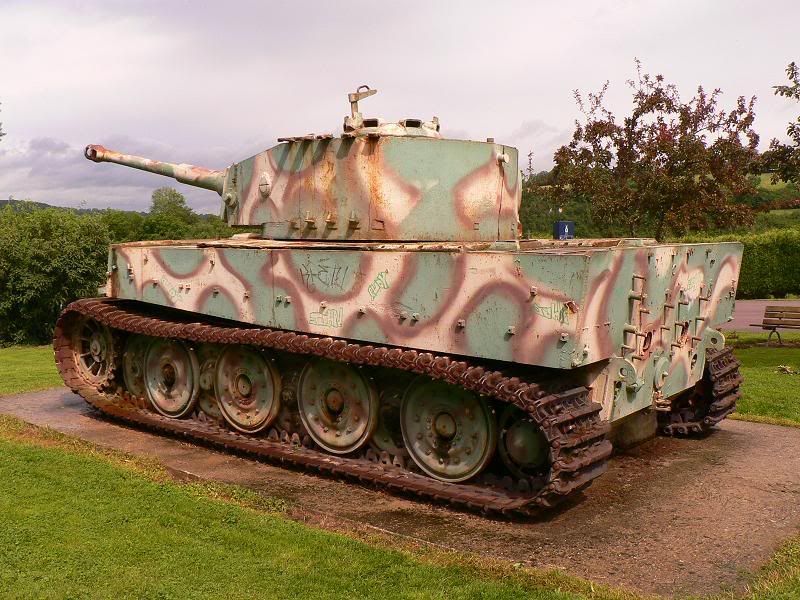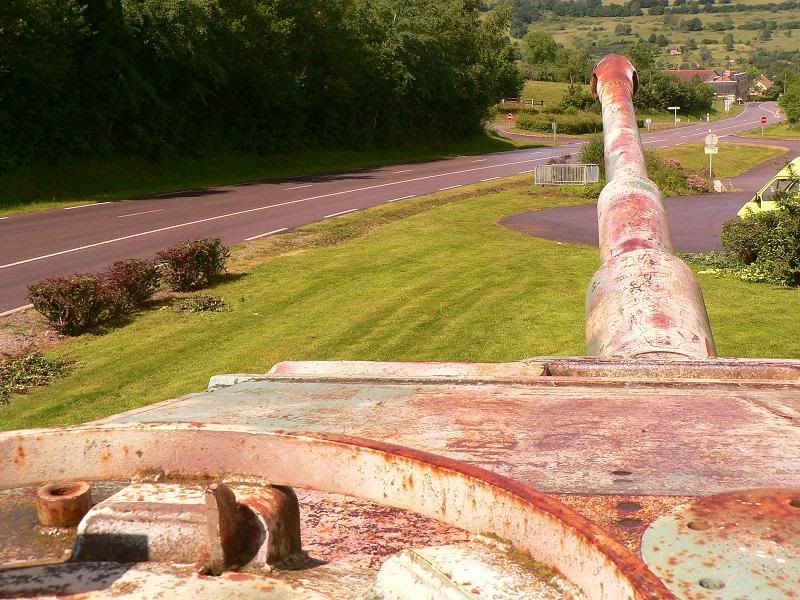 There was even time for some 'Michael Wittmann' posing.....